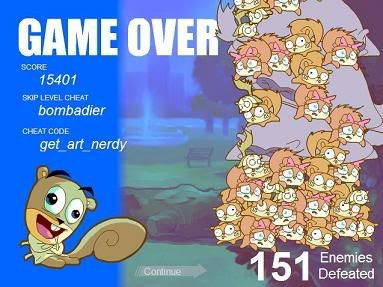 Boss:

Hi there Smacky! Would you like to buy some cookies?
Smacky:

No. Get out.
Boss:

But everyone likes cookies.
Smacky:

Don't you get it? I'm grouchy and I like it that way.
And then it's time to smite those saccharine sweeties!!

You guys have gotten me SOO addicted to this game...hahahah...