25.10.2004, a snappy cafe/bistro on a hill, light drizzle, AM Shakes, PM Shakes, Gelato Frules, Anderson's drink-gone-wrong, Kok Weng's drink with raw bananas, paparazzi cameras, bloodthirsty mozzies, a birthday cake for three, an attempt to sing "Happy Birthday" in parts, great company...

Just some memories of a night out @ Gusto for the October birthday boys...
1. Benny (18th Oct)
2. me (22nd Oct)
3. Anderson (25th Oct)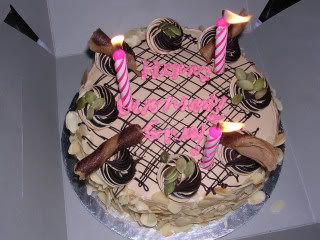 it's supposed to read "Happy Birthday Guys"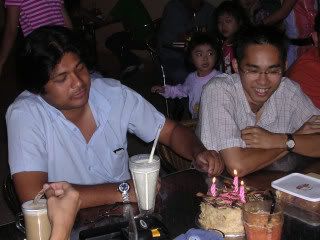 Kapten dan kek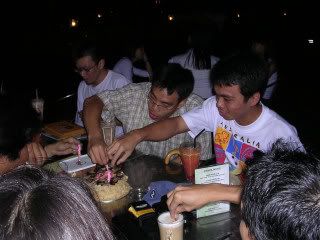 the "look-alikes"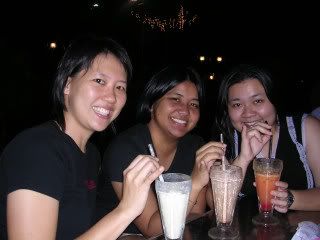 Lala, Marie and Wenz

It's nice to be remembered...thanx again =)