We had sleepy eyes, half-wishing we were still in our comfortable beds at home.
On Saturday, we ventured up Bukit Kiara again, this time armed with a camera as planned last week. After the great time we had the week before in enjoying the sights, talking and just hanging out, we decided to go again despite the Kinabalu trip in June having been called off.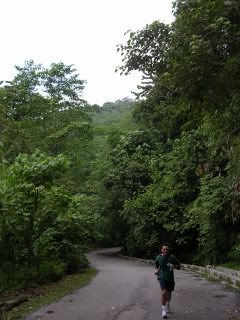 The meandering joggers' path.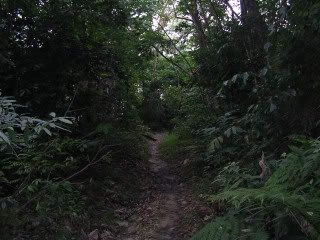 After deciding to be a little more adventurous, we attempted a dirt trail off the main joggers' path.
The trail led us to the summit of Bukit Kiara, with quite a good view of the KL skyline.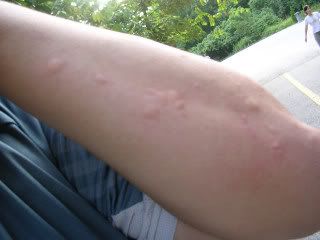 Unfortunately, the trail was "protected" by vicious mozzies that attacked us in swarms...no kidding! Check out Keith's hand.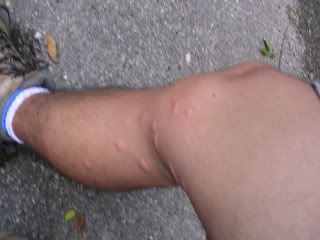 Ugly welts on my leg.