This is mind-blowing stuff.
Search-engine powerhouse, Google has come out with an interface that allows anyone (meaning you and I) to scan the whole globe via satellite.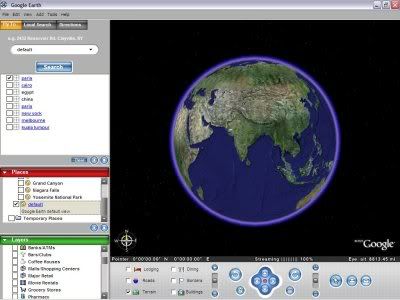 The Google Earth interface.
Google Earth, as the project is called, is still under beta testing, but already impresses with clear images of cities and major landmarks across the world. A colleague of mine spotted his family's house in Perth...and his neighbour's car!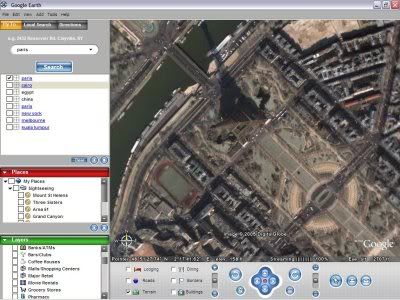 Paris. Spot the Eiffel Tower.
Kuala Lumpur, Petaling Jaya and Subang Jaya also appear on Google Earth, albeit in lower resolution. It's probably an incomplete scanning process which should be fixed in the near future. But hey, I spotted my residential area. Check it out...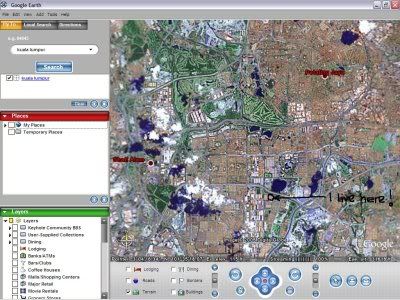 Home sweet home.