I fixed a beef stew for dinner Sunday night. Thought it could have been better so I did a remix version yesterday, added some noodles for carbs and
lo and behold

...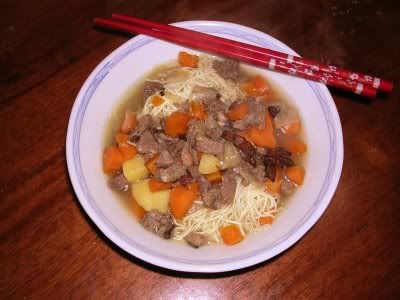 Spicy beef stew with noodles
Hassle-free gourmet! Simply season the beef overnight with some black pepper, cumin, cloves and salt. Then simmer with chopped potatoes, onions and carrots. Smash up a clove of garlic and throw it in the pot along with some star anise for additional depth of flavour.
So good you can even have on its own!
Yum!