Here I am in the office absolutely refreshed by the mid-week break, although I can't say that I really look the part. No thanks to either the cold and flu medication that Eu Bing gave me (can't remember its name) or the dust that was flying around his room when he was cleaning it, my body reacted with a terrible disfiguring allergic reaction on my right eye causing it to swell to some ginormous size. You'd think I should have gone to see a doctor or get some rest, but NOOO. We did the worst thing we possibly could do (at least in my very self-conscious opinion) by going out for supper at McD's Centrepoint at probably the very peak of its swelling! Arrghh! The embarrassment! I hope I never see those people again.
Well, thankfully the swelling has been subsiding gradually by itself (didn't use it as an excuse to take any steroids like you, Richard =p). Right now, I guess it just looks like a case of late night puffy eyes. I'm certainly hoping it completely subsides before this weekend with Benj's and Janice's wedding coming up on Saturday.
Apart from that, checked out Qba (at Westin, not to be confused with the dodgy Qbar!!) on Monday night with Bing and Steph. Was good fun yakking away over the din, being trigger-happy with our camera phones, staring over the balcony observing the action below, picking out "stereotype" East & West couples, watching an enthusiastic aunty do her thang next to her rather kayu companion, enduring horrible music between band performances.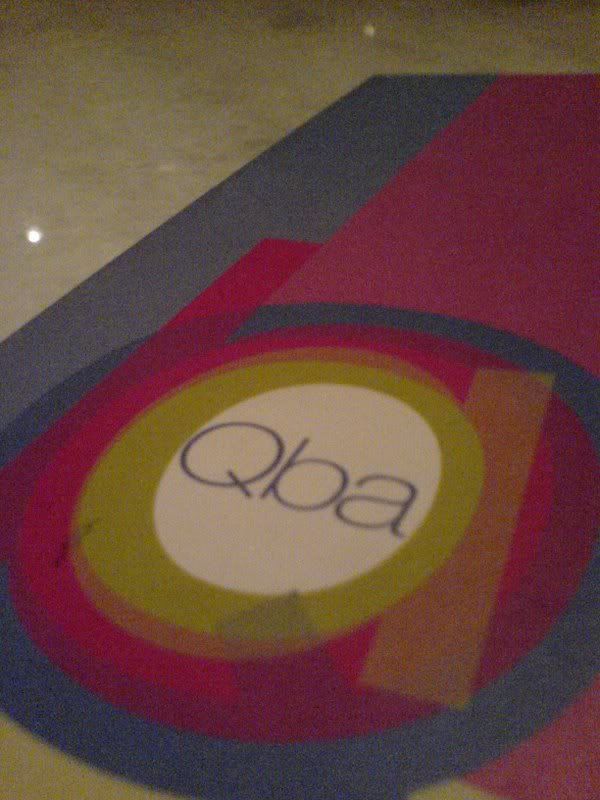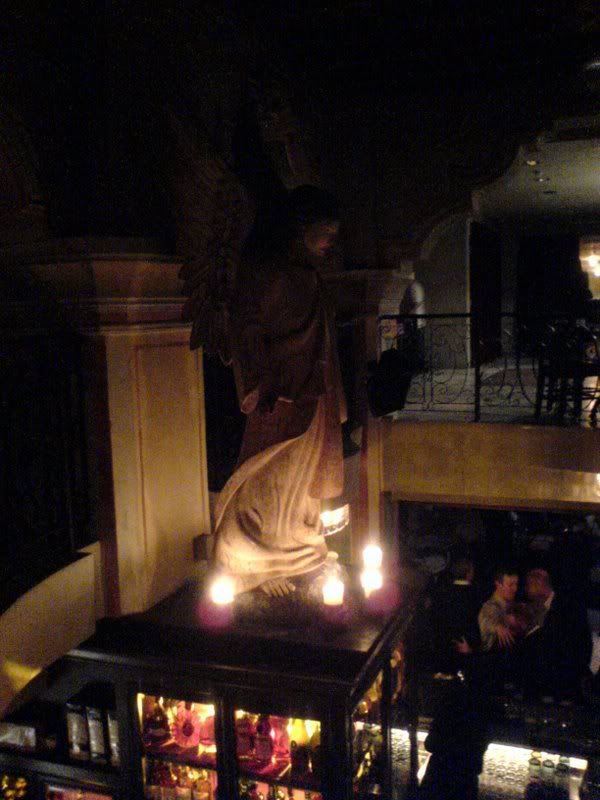 Who knew Monday could be anything but blue?