These are good times indeed. Well, not quite the best of times, but I guess that little setback from perfection keeps our hearts anticipating and longing for the perfect world that God will prepare for us in the future.
I've been kept busy with work, with a major submission to the Securities Commission due this week for a new structured derivative product. No late nights however, thankfully!
Bukit Kiara remains one of my favourite hangout spots and I've been consistently hitting the slopes over the last 2 weeks with Bing. There's nothing like a nice jog up and down the hill to work those muscles and to get that ol' heart pumping. And when fatigue sets in, simply slow down and let good conversations take over!
Somehow also managed to squeeze in a badminton session with the guys during the weekend. The cousins, now back from the States, also joined us. And my singles match winning streak over a certain RR continues...haha!
Wrapped up the weekend with a splendid thank you dinner hosted by the new Tay household for the wedding helpers last night. It was a night of reliving our childhood at the playground swings, see-saws and slides, chomping down an exquisite spread prepared by the host and hostess, hilarious conversations on the now infamous
i-Gallop
, refusing to share "shareable" portions of decadent pancakes and ice cream for dessert, taunting with "haunted" trophies, drowning "sorrows" with duty-free Langkawi alcoholic mixes, and in the midst of all the chaos, catching Sports Illustrated - Swimsuit Models, Pimp My Ride, and Alexander on the idiot box. Guess one should never expect anything less when you put a rowdy bunch of Gasing-ites (including members who have since defected) together.
Some pictures from last night and from the wedding earlier this month...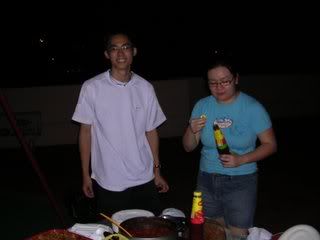 The Tays.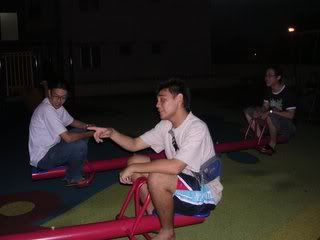 Violations of playground maximum age regulations were spotted at the see-saw...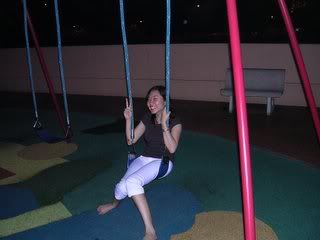 At the swing...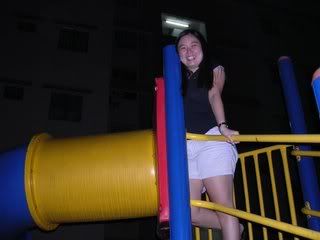 And at the slide.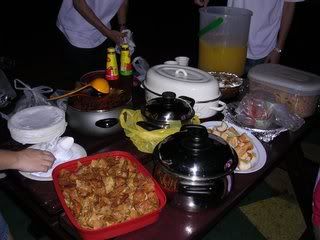 Open lid to access good food.
And a little flashback to the 1 of July 2006...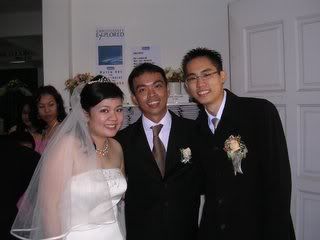 The Tays and I.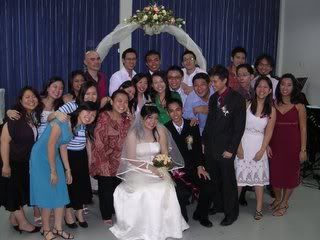 With the young adults.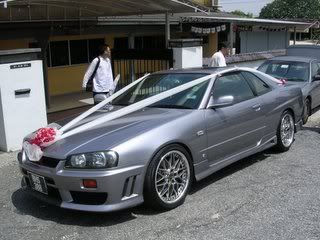 Skyline! Gabe's dream bridal car became a reality.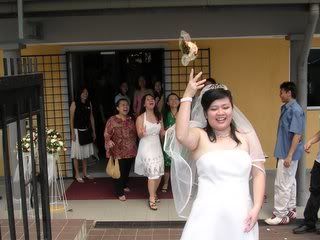 I'm telling you this thing is rigged. Za caught the bouquet =p
Now at the dinner banquet, Eugene introduces us to his date, Evangelina =p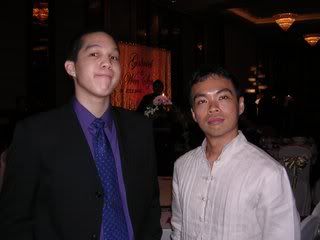 Bing and I.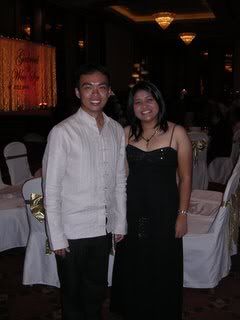 With Marie.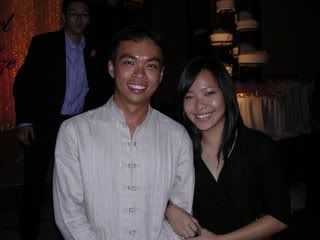 And Cher Ru.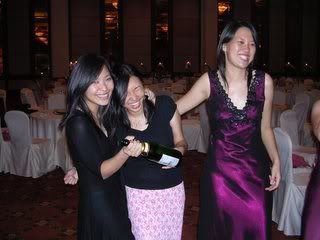 No alcohol was served but Ee Lin brought her own that night.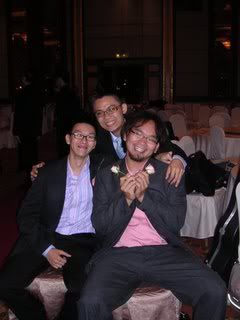 Danny and KH with bashful Adrian.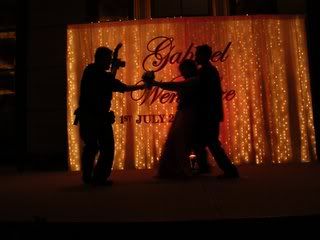 The experts from The Photoz weaving photographic magic.